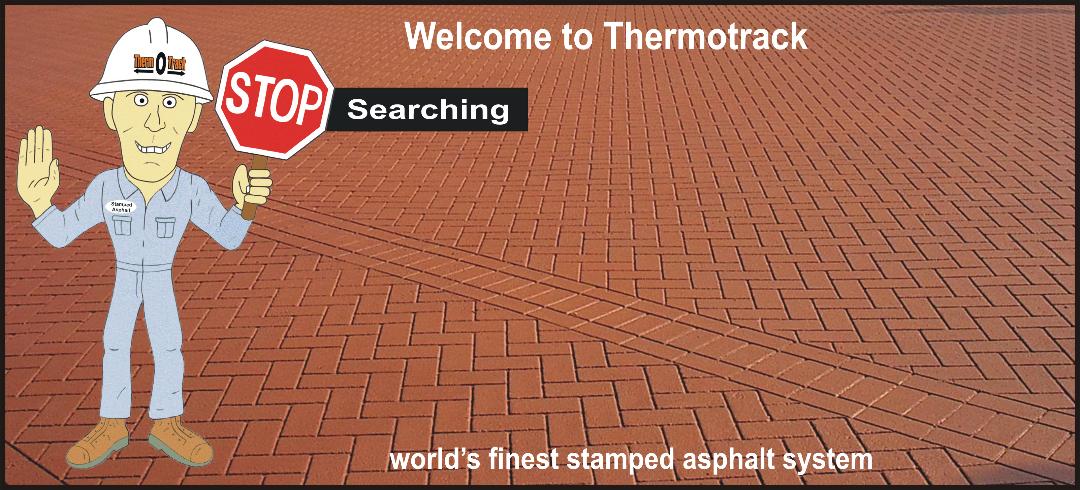 Efficient Asphalt Heating Solutions with Thermotrack's Asphalt Heater
Thermotrack offers an efficient and reliable asphalt heater designed to help contractors and road maintenance crews easily and quickly heat the asphalt to the ideal temperature for optimal application. The heater utilizes advanced heating technology that ensures even and consistent heating of the asphalt. With its durable construction, the asphalt heater is built to withstand heavy usage and harsh weather conditions, making it suitable for both indoor and outdoor use.
One of the key features of Thermotrack is its asphalt heating system which allows for easy operation and control of the heating process. The heater is equipped with digital controls and a temperature display that enables the operator to monitor and adjust the temperature of the asphalt to ensure that it is heated to the correct temperature range for safe and effective application. With its quick heat-up time and efficient heating system, Thermotrack can save contractors time and money by allowing them to complete asphalt projects quickly and efficiently.
This is example text. Please click here to edit the text.
Thermotrack, make ordinary asphalt look spectacular.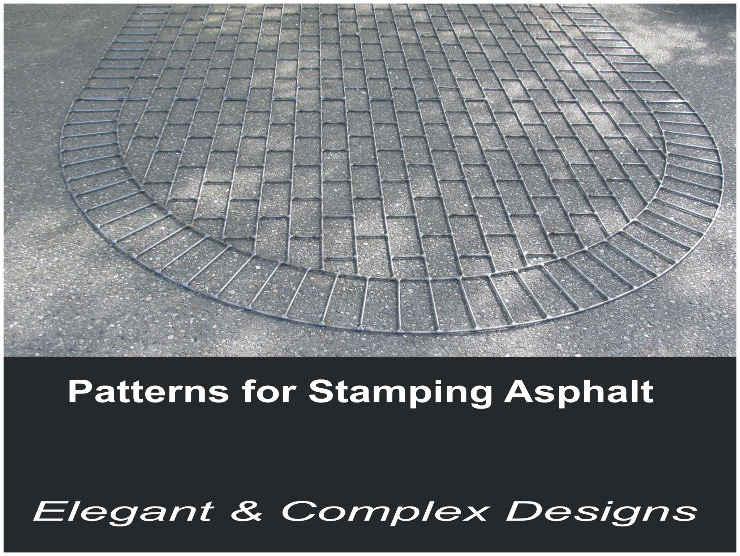 Changing the appeariance of asphalt.



Genuine Thermotracks stamping patterns are the best in the industry. With over 22 years of experience making patterns Thermotrack has earned a reputation for rugged reliability, long life and accuracy.
Patterns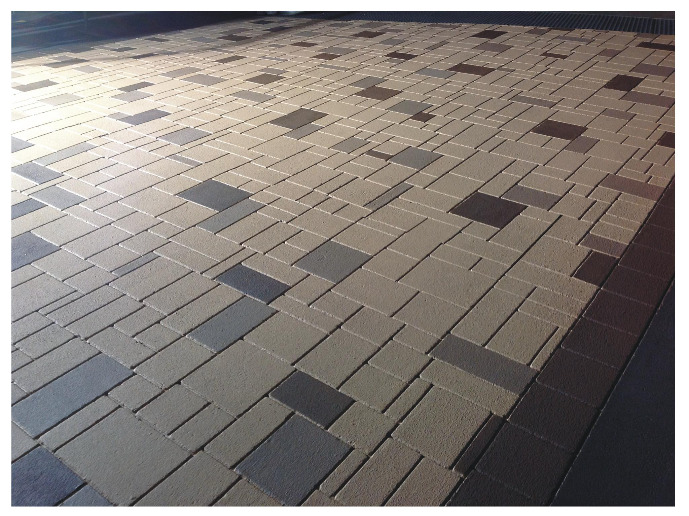 Add color and protection to your asphalt.

Ultra Bond coatings feature extra wear inhibiting resins and includes fine aggregates for a safer, longer-wearing non-slip surface. Superior surface durability, remarkable real brick finish and the best coverage rate makes Ultra Bond the industry's best choice.
Asphalt Coatings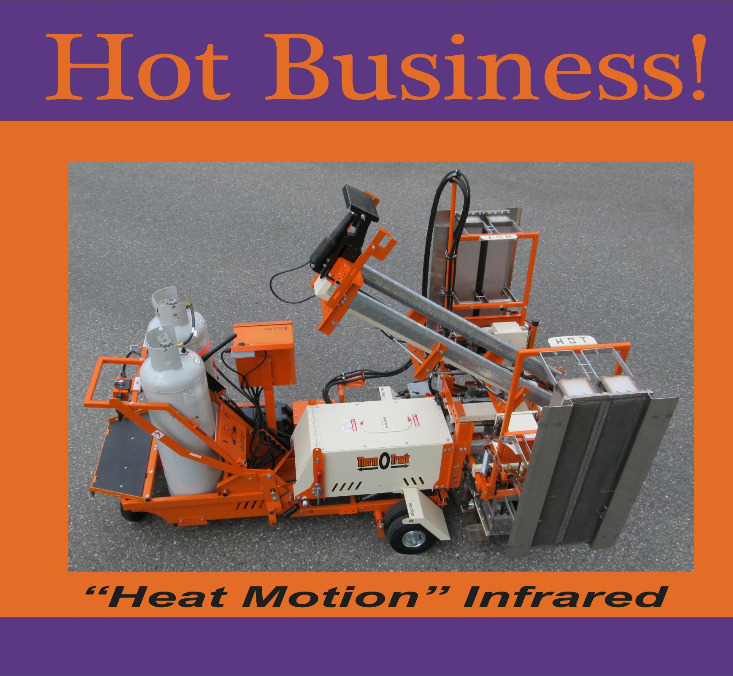 "Deep heating without surface damage"



Why settle for old technology? There are so many compelling reasons to choose Thermotracks precise "Heat Motion" system. "Heat Motion" was developed and patented by Thermotrack to prevent surface burn which can cause catastrophic binding failure.
Asphalt Heater

How big is stamped asphalt? Thermotrack is widely used throughout the world in many different climatic conditions with great success.
What are the benefits? Asphalt has a continuous surface which inhibits weed growth, erosion, shifting problems associated with freeze, thaw and vehicle movement. Overall cost is dramatically less than other methods offering a similar look.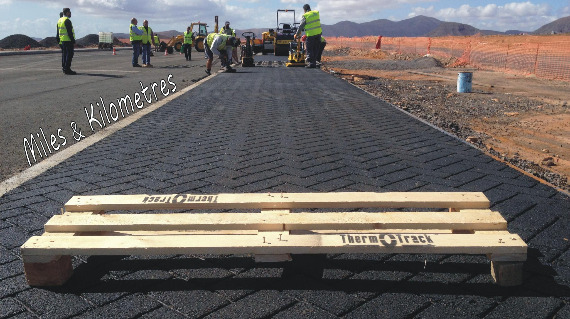 How big is stamped asphalt?

Add

C

o

l

o

r

to Asphalt, protect and restore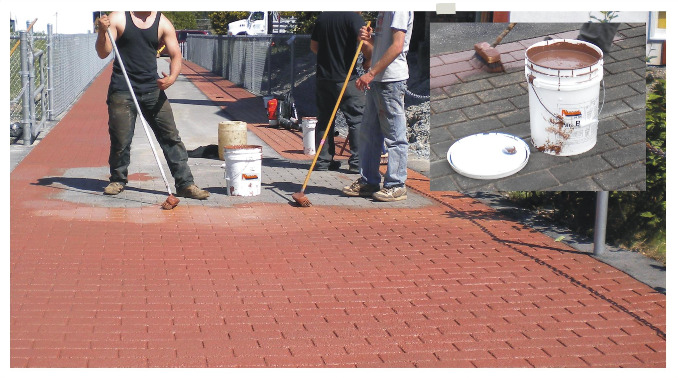 Thermotrack has the necessary tools and equipment to make the job easy and achieve outstanding results. Ultra Bond can be applied by a texture sprayer, brush or roller. Features: Low odor, Water based, Environmentally friendly, Two part epoxy, Soap and water clean-up, Outstanding UV, Stain resistant and various natural colors are available.
Asphalt Coatings
Two-part epoxy formula with aggregate additive. Non slip.
Real brick finish. Natural colors. Easy to use.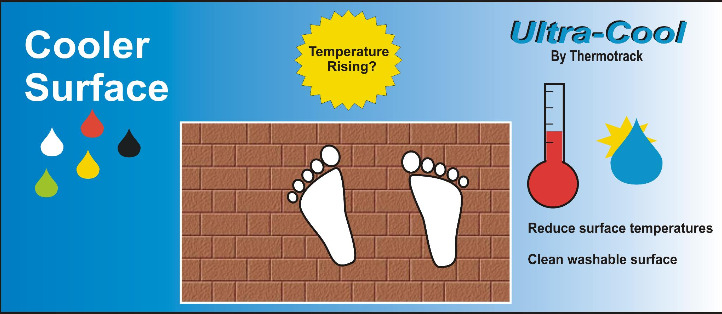 Ultra Bond two-part epoxy coating
Asphalt tends to soak up the sun heat and is slow to cool down. Ultra Bond when applied provides a clean surface that is washable and resistant to chemicals. Ultra Bond is used as a refractory surface coating that keeps surface temperatures cooler and more comfortable.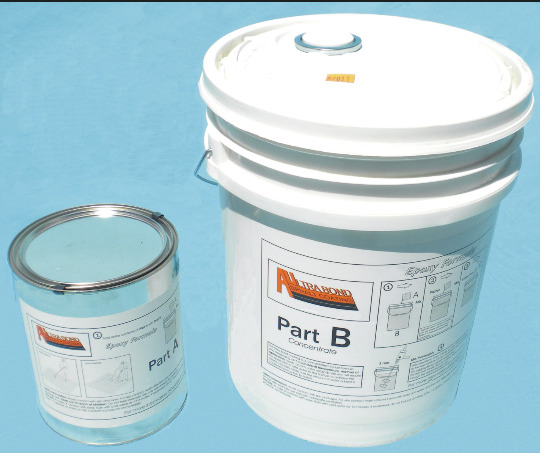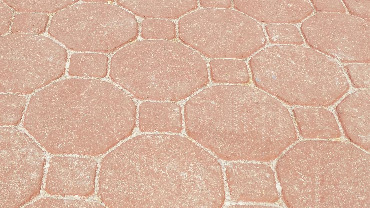 Beach town walkways stamped!
Sand, stamping and sand color coating was mixed together to create the ultimate resort appeal. Changing the look and temperature of the asphalt was achieved. The previous asphalt surface got to hot. Now the surface is clean and barefoot friendly.

Superior levels of workmanship can be expected using Thermotracks stamped asphalt system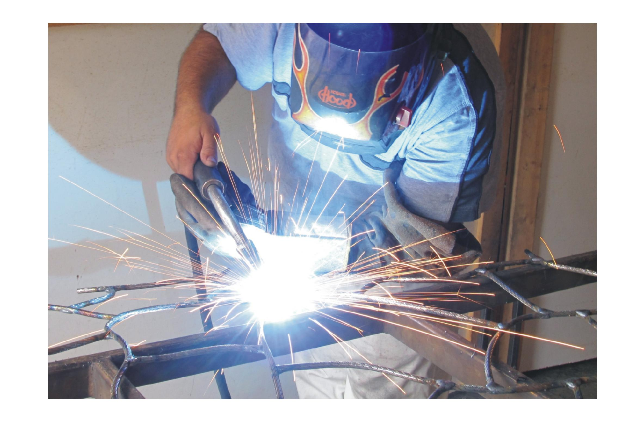 Pattern Consistency & Accuracy is vital
Manufacturing patterns is a science that Thermotrack developed over many years. Other companies have tried to copy the Thermotrack brand with little success. Pattern accuracy is so important when overlapping and interlocking existing imprinting. Many techniques have been developed by Thermotrack in the welding process to eliminate heat distortion. Customers trust in the quality, reliability and consistency Thermotrack patterns offer.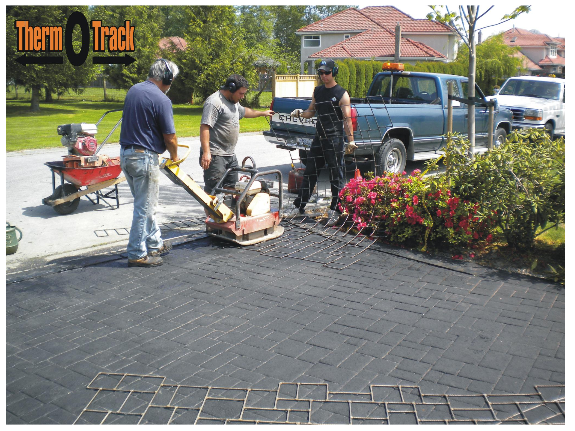 22 years of experience. Pattern Perfection.
There are so many variables when stamping asphalt. The bottom line is the pattern needs to be built tough and the pattern must retain it's shape. Thermotracks patterns are engineered using a mixture of steels. The remarkable feature of the Thermotrack pattern is it can be rolled, twisted, laid over uneven surfaces and because of it's "springy" material it does not get bent or distorted.

Patterns
The best possible results come from using Thermotrack patterns!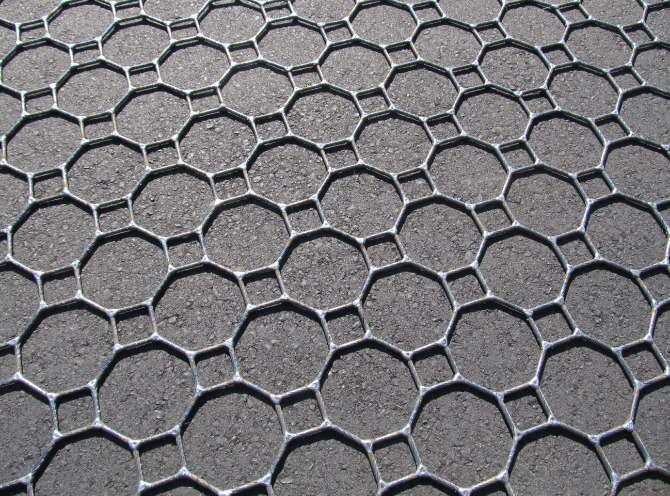 Embrace the future with Thermotrack . "Heat Motion" infrared.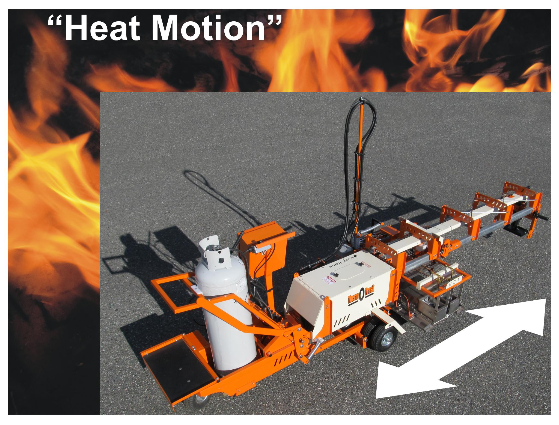 The Thermotrack design is a departure from the old "box type" heating method. It was discovered the "box type" heating method had major issues. The biggest problem was the surface was getting to hot "broil effect" and the AC was getting burned causing binding failure and aggregate separation. Thermotracks "Heat Motion" system safeguards against overheating and the results are flawless.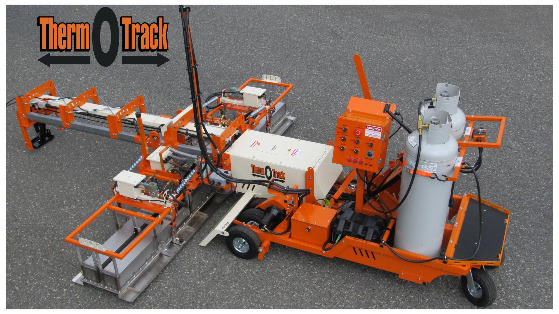 Deep heating without surface damage!
Thermotrack invented and patented the "Heat Motion" system and immediately a new standard was born. Architects and engineers recognize the benefits of "Heat Motion" and are specifying Thermotrack as the only heating method to be used on many major projects. Nothing in the industry comes close to Thermotracks features and heating accuracy. Ultimate Asphalt Heating System

Genuine Thermotrack Products
Thermotrack is recognized as being the pioneer and leader in the stamped asphalt industry. The reason for Thermotracks success comes from advanced technology that delivers superior results. Our customers over the many years have relied on our "best product and pricing commitment".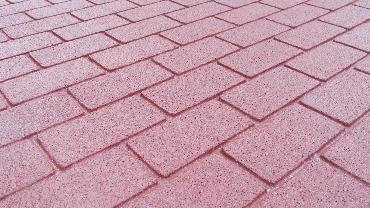 ADD VALUE AND BEAUTY TO YOUR PROPERTY



Thermotrack product are backed by a manufacture who cares. We offer training and our customers benefit from 22 year of know how and experience. Knowledge and technology is what Thermotrack offers. Why settle for old technology?


At Thermotrack we have everything you need to start stamping! 22 years manufacturing experience. Buy direct no license fees.

Epoxy Coatings, Patterns for stamping asphalt and "Heat Motion" infrared system . Thermotracks success is no accident. Using Thermotracks technology is making sure the job gets done right. Thermotrack developed premier products that are designed to surpass customers expectations. "Stop Searching"

Become a Thermotrack applicator. If you need an applicator call us.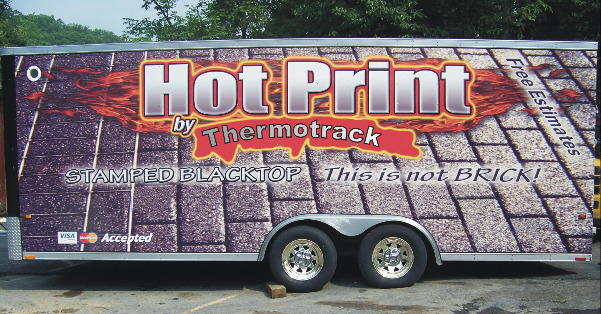 Buisness opportunity

Business is heating up! Making asphalt look beautiful makes sense. We need more applicators due to demand. This could be your year to start stamping.

Thermotrack offers:

Great profit potential

Factory direct savings. Best product and pricing commitment




National market coverage

Proprietary technology and patented equipment

Free technical support and expert advise

No License fees or restrictions

Full range of products for every application

Referrals. Thermotrack will send business to qualified applicators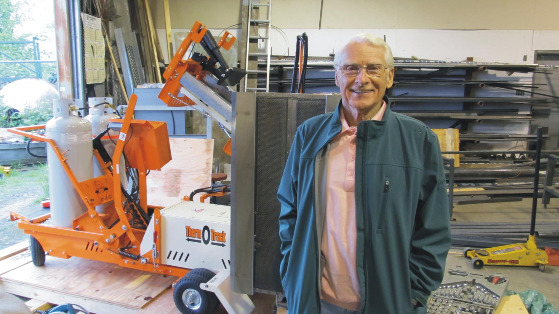 Testimonial

Thermotrack is a well thought out asphalt heating machine that delivers flawless results. Thermotracks "Heat Motion" system is so essential in improving our workmanship and safeguarding against overheating damage. We cannot afford failure. Sustainable business starts with having the right equipment and latest technology. Thermotracks stamped asphalt products have never let us down. Consistency is so important to us . Customers deserve and expect the best service. We have confidence in what we do and we have had great success and great results using Thermotrack products.
Customer: Roy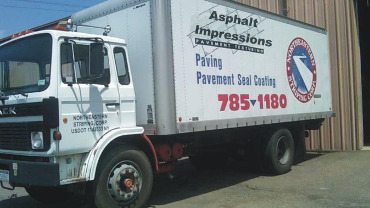 Testimonial: Visable Landmarks
Our company North Eastern Striping has been stamping asphalt since the early 1990s. We have spearheaded some very specialized stamping projects. Early on we realized businesses and amusement parks could use their pavement to advertise and draw attention. Our project require a lot of planning and design work. We found Thermotrack to be well suited to fulfill our needs. Thermotrack provided us with CAD designs and delivered us the best and most accurate stamping equipment for the job. Stamping asphalt and attracting attention has been good for business.
Customer: Joe

Want to know more?
Get in touch with us today.